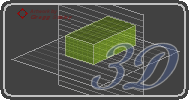 NEW!
Welcome to the future place of my Animation/3D Modeling/CAD Drawings! This page is currently under construction while I get my portfolio prepared, and added online. Until then feel free to check out my temporary portfolio at Der Reisende on Deviant Art.com
While you are visitng, feel free to enjoy a screen shots of Last semester and my Current Projects.
---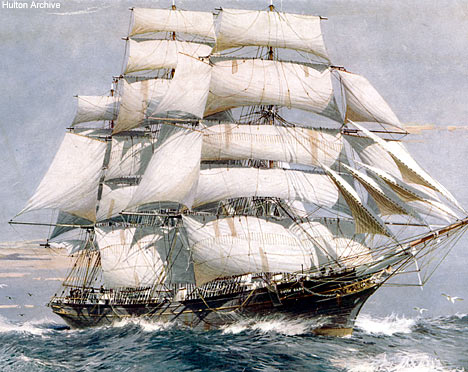 This is the Cutty Sark, a Tutorial I started Featured on 3D-Palace.
Currently Im on Lesson 1, due to the school semster. Cutty Sark Refrence photo [Above] Featured here at dailymail.
Also I'm waiting to hear back about the start of a small modeling oppurtunity for an RTS game.
---

Photo Information: 120,509 Polys, 122,966 Verts.
The Excavator has a full IK structure.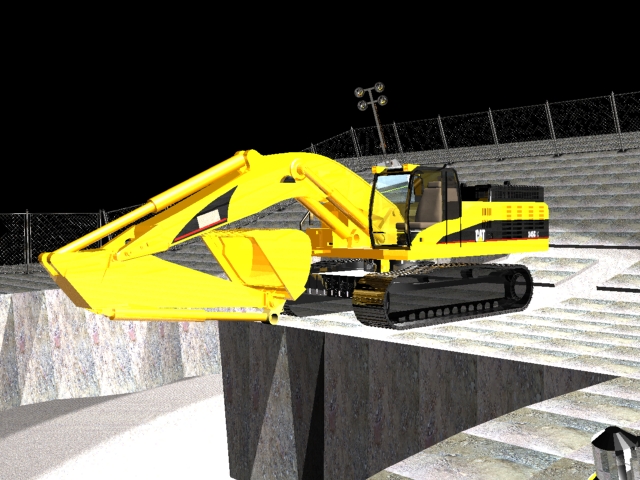 Excavator with Mental Ray Materials applied to Material Id's via A Multi-Sub Object.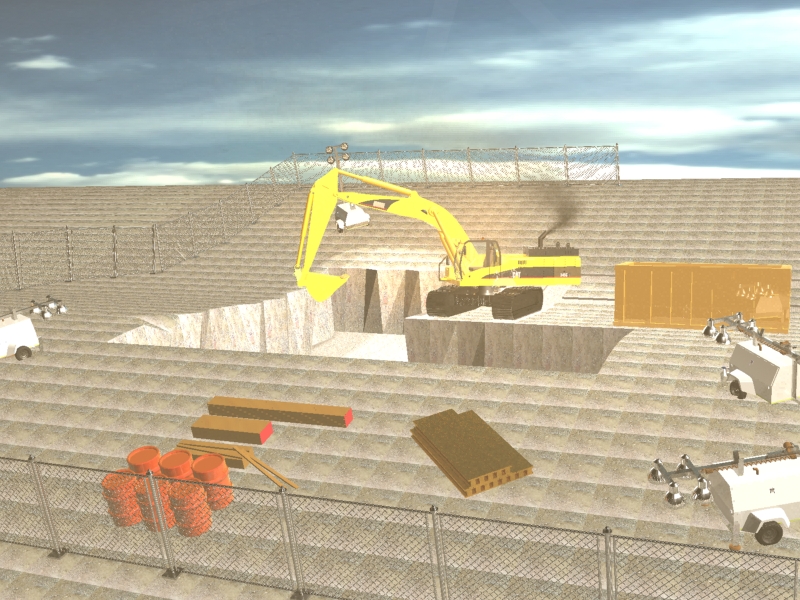 Environmental Effects Project: Animated Still. Particle Generator for Smoke, Atmospheric fading supplied by a Light Fog,
and Finally a Lens Flare added to simulate a rotating/flashing Becaon atop the excavator.
<*> Space Pending to Display/host the Final Animation for this project. <*>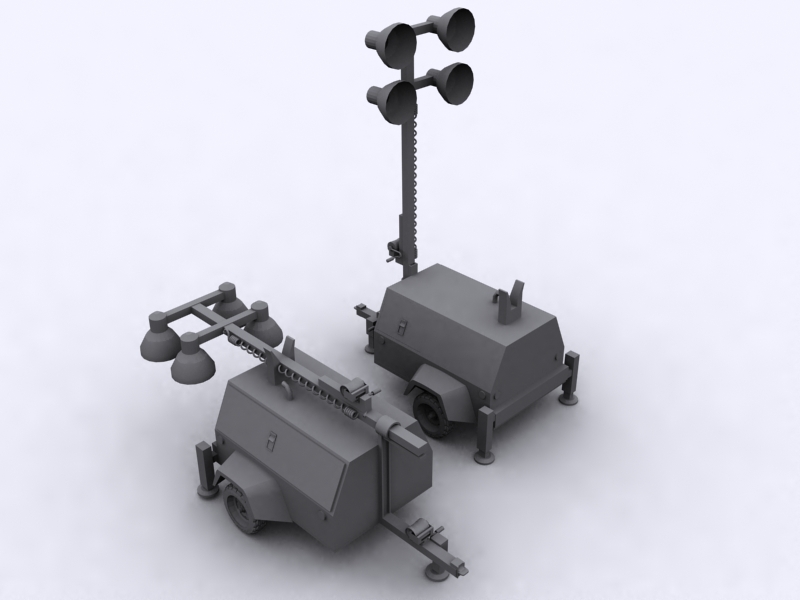 Photo Information: [For 1] Polys 39,159, Verts 42,155
While the Light Generator is not set-up with an IK structure Currently, I have modeled it so It can be.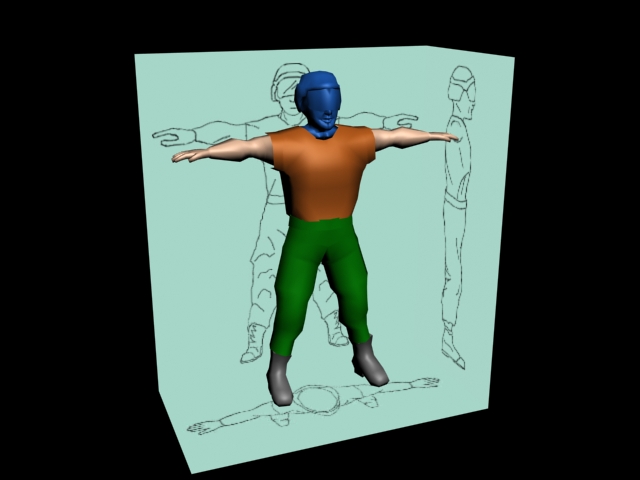 Low-Poly character Modeling Tutorial: Polys: 2,108, Verts 1,894.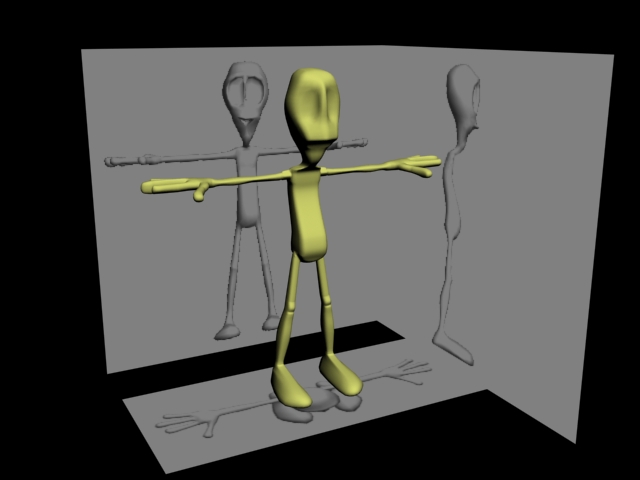 Bi-Ped Tutorial: Polys 14,241, Verts 7,132
This was the precursor to the following project. We were given the drawings in the background and we
had to model a character based off of them. I started off with a box and utlized the mirror modifier
to get to what you see here. Finally we added a bone structure and skin modifier to it.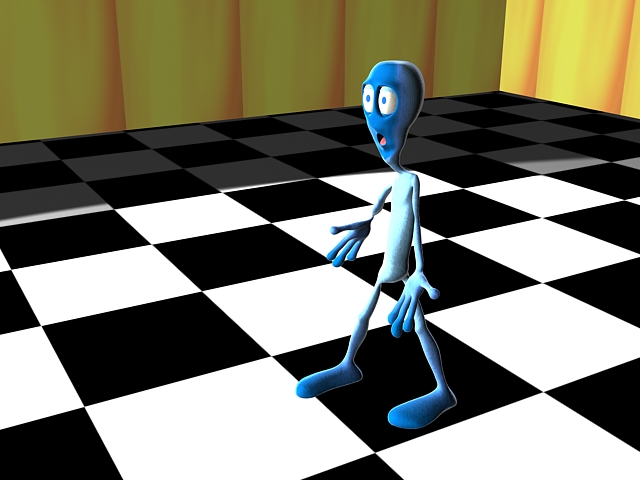 Final Project for Animation II: The Alien Character was supplied to us by our Professor. To avoid any kinks
we might have created when we made the character from the previous screen shot.
We just needed to do an animation. Mine was 30 second animation where
the character dances to a song.
<*> Space Pending to Display/host the Final Animation for this project. <*>
Pages best viewed at a resolution of 800 x 600 or better, and with the Firefox browser.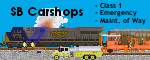 Gregg Staley
"Giffing Reality Everyday"
The Sandusky Bay Carshop Corporation
The Net's Largest Collection of Emergency and Maintainence of Way Gifs
http://www.sbcarshops.com




Page last updated: December 18, 2007

Questions, comments, or requests: Contact me here.
© 2005-2007 by Gregg Staley.